Philips Norelco SensoTouch 2D RQ1150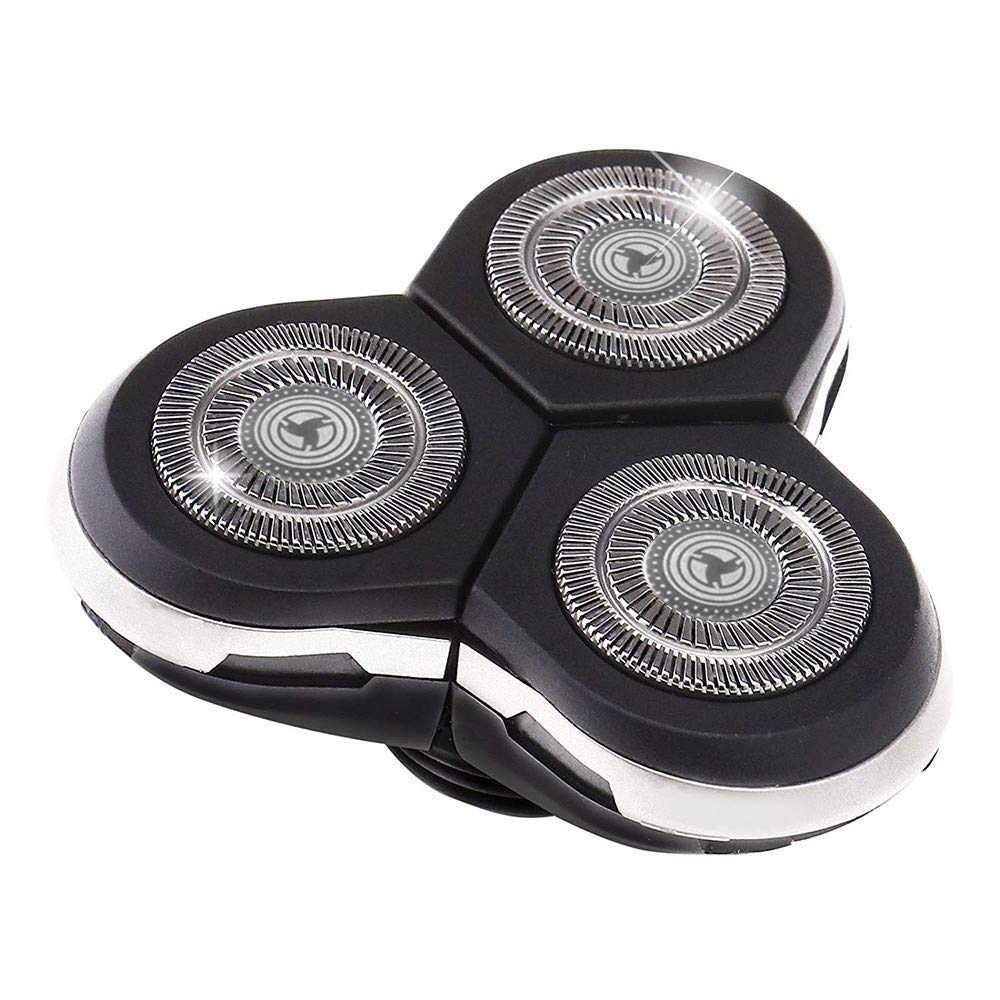 The Philips Norelco SensoTouch 2D shaver offer the ultimate shaving experience with its innovative and revolutionary technology. Made for cutting through all hairs leaving you with a phenomenally close shave. We put the Norelco SensoTouch 2D to the test. Read on for more.
The Basics/ In The Box
The Philips Norelco SensoTouch 2D shaver has a very high performance and sleek looking design. It has an ergonomic and shape with curves that your hands fit perfectly around. Designed with a slim body and an anti-slip grip for maximum control. It comes in blue with a polished foil finishing and an LED display with three indicators Charge, Battery low and Travel lock. The GyroFlex heads are attached onto the shaver giving it more flexibility as they have more room for movements.
It also comes with a Charging stand, Cleaning brush, Protection cap, Precision Trimmer, 2-pin UK plug and Instructions. Even though this shaver has a retail price of £200 you can get it for half the price here.
Operation and Ease of Use
The Philips Norelco SensoTouch 2D shaver has contour detecting technology in the form of the GyroFlex 2D system. This system allows the shaver to easily adjust to the curves of your face providing a very close shave. The system works well when shaving the neck and jawline area. This shaver uses the lift and cut blade system where the first blades lift the hairs up from under the skin and the second blade cuts. This ensures you get an even closer shave and hairs are eliminated efficiently. The shaver is fully sealed and waterproof, giving you the options to have a comfortable dry shave or a refreshing wet shave.
Results After Shaving
The Philips Norelco SensoTouch 2D shaver gives you a smooth and close shave without harming the skin. The GyroFlex 2D system does an exceptional job at covering every part of your face, curves and all. Combined with the lift and cut system you are left with a clean and polished shave giving you a confident look. The DualPrecision blades catch all hairs with ease even through tough stubble, usually it only takes one stroke and all the hairs are caught and accurately cut.
Sensitive skin?
The GyroFlex system works well at minimising pressure when you are shaving, this helps as you don't get any irritations or discomfort. Since this shaver can be used wet you can use foam or gel for extra comfort. This way you get an extremely smooth and comfortable shave with absolutely no burns or irritation.
Battery Life
The battery life of the Philips Norelco SensoTouch 2D shaver is around 45 minutes. We found that if you shave daily the battery can last over a week. The charge time is 1 hour and with shaver you get a charging stand. With this you'll always have the shaver charged since after every shave you simply place it on the stand to charge.
Cleaning and Care
Cleaning the Philips Norelco SensoTouch 2D shaver is very simple at the side of the shaver heads you will notice buttons you can push in slightly. Once you do this the shaver heads will flip open and you empty out the hairs will ease. You can choose to give it a blast of water or clean it out with the cleaning brush provided with the shaver.
Special Features
One of the special features of this shaver is the Precision trimmer you get. You can clip this trimmer onto the top of the shaver when you take off the shaver heads. Some may think clipping on attachments is a hassle but they rest higher than the main shaver body itself thus giving you more accuracy with your shave. You also get a protection cap with this shaver, good to keep the blades in top condition when travelling.
Final Thoughts
Compared to its older brother the SensoTouch 3D this shaver doesn't provide as close a shave but its gets as close as you will need it to. Also, it does pretty much does almost the same job as its successor with a few exceptions for a lot less money. Overall, we thought this was an impeccable shaver from its polished design to its contour detecting GyroFlex technology. This shaver truly has all the features you need to give you the ideal shave you are looking for.